The 'Stepping on' falls prevention programme is funded by Public Health Agency. The programme has been delivered by a consortium of community based Healthy Living Centres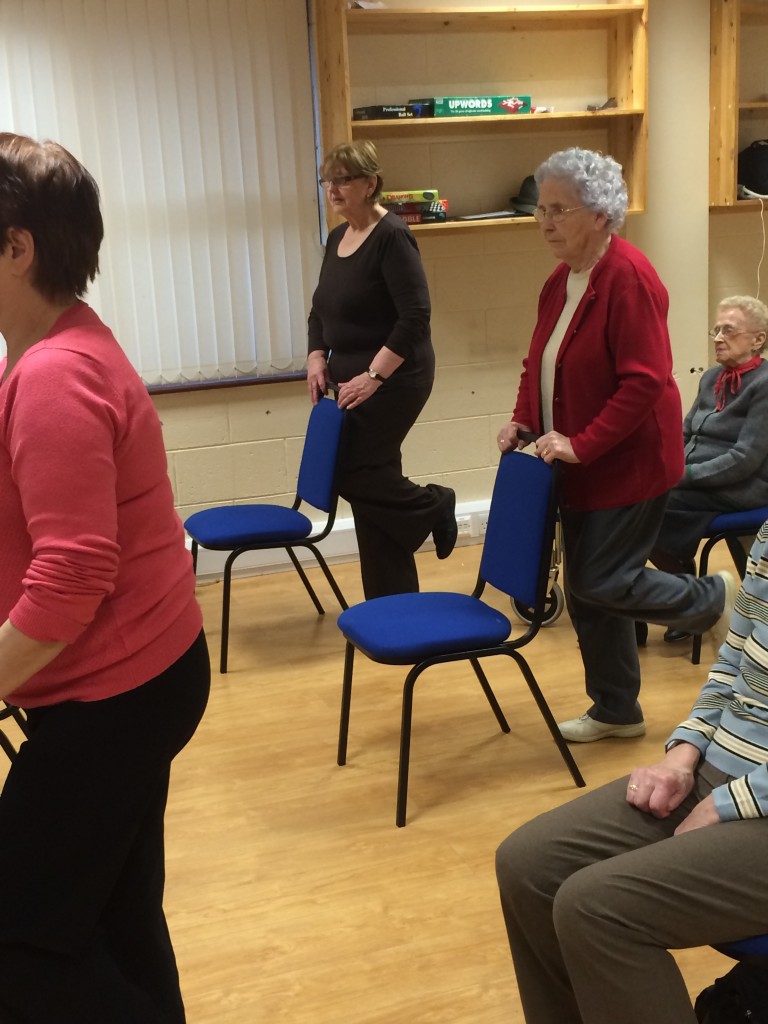 in partnership with Statutory agencies and clinical service providers. The Oak Healthy Living Centre ( Lisnaskea) is the lead partner on behalf of the Healthy Living Centre Consortium comprising :
The Oak Healthy Living Centre
Dergvalley Healthy Living Centre
Arc Healthy Living Centre
Old Library Trust Healthy Living Centre
Bogside & Brandywell Health Forum
The Stepping on Programme offers balancing & Strengthening exercises for Older People which can help to reduce falls and at the same time increase self confidence in situations where they are at risk of falling.
Falls are a serious problem and can even on occasions be fatal, however falls can be prevented at any age.
Stepping on presents an evidence based exercise programme called OTAGO which aims to strengthen muscles and improve balance which helps reduce falls.
It involves an integrated approach to falls by providing an evidence based assessments which includes partnerships with the Public Health Agency, Physiotherapy Team, Occupational Therapy Team, Health Improvement Team, Home Safety Assessments, Footcare and Eye Care, medication reviews etc.
The 9 week programme is delivered across the Western Health Social Care Trust across 10 venues .
Referral Criteria :
Over 65
Vulnerable or at risk of a fall
Have already Experienced a Fall
Priority will be given to those who have had a fall within the last 12 months.
If you would like to take part in this programme please fill in the form below or call Davina on 07593446201 to register your interest.
---