Applied Suicide Intervention Skills Training (ASIST)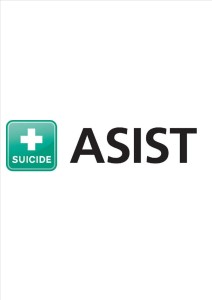 The aim of ASIST is to help caregivers become willing, ready and able to provide emergency first aid to persons at risk of suicidal behaviour. During the two-day workshop, participants will examine their attitudes about suicide, learn how to effectively recognise and review the risk of suicide and develop new and/or reinforce existing intervention skills.
This two-day training will be delivered in the Oak Healthy Living Centre , Lisnaskea.
Please call us for more information or to register 028 677 23843